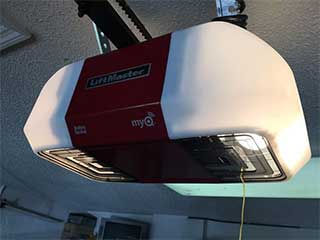 A garage door is a wonderful addition to your home. It allows you to keep your vehicle safely parked while remaining covered and protected. This is great against rain, dust, theft and a myriad of other things. But what makes it even more convenient is the ability to control it from afar. We all know that feeling of sitting comfortably in our car and pressing the 'open' button while we're still out on the street, or in the garage when it's freezing cold outside.
All that stops when there's something wrong with your remote opener.
Common Opener Problems and Solutions
This little device, which is so important to enjoy your garage door to its full extent, is also prone to problems and malfunctions. Luckily, those issues can be solved on your own sometimes, and by professionals always. Here are a couple of the most common garage door opener problems:
Synchronization – sometimes the remote opener gets out of whack. This means that its coupling, or synchronization with the door's command box was interrupted somehow, either by magnetic interference or any other obstruction, which has rendered it useless. A fully equipped technician will be able to couple it with the command box quickly and efficiently once again.
Battery – being an electrical device, it runs on batteries. When they get weak or die altogether, the remote won't work. Changing the batteries before calling in the pros can easily solve this.
Electrical malfunction – as mentioned above, the opener is an electrical device, with electrical circuits and components. These, can sometimes get damaged and require professional treatment.
Other problems – this is a short list describing some of the more common problems with garage door openers and their respective solutions. There can, of course, be other problems that we haven't covered here.
Contact Us
In any case you encounter a problem that you can't fix on your own, or don't want to fix on your own, contact Garage Door Repair Seguin's professionals for quick and reliable solutions.
Want more? Let us take care of:
Roll up Garage Door Maintenance
Belt Drive Opener Installation
Garage Door Cable Replacement
Track Replacement & Repair