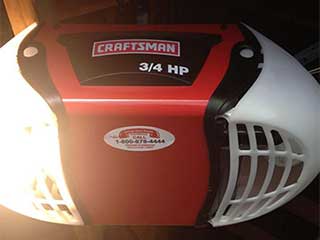 Chamberlain

Chamberlain has been around for over 40 years, and they offer plenty of options for both belt and chain drive openers. Whether you're looking for an opener that won't wake up the household, or one that will last you a long time, they've got you covered. Their openers are all high quality, and some even offer some handy features such as a timer function to close your door for you whenever you'd like, and even smartphone related options. If you want to be certain that you can still get out of your garage even with the power out, they also have battery backup openers that will be able to handle it. There are also options for those looking for something that's affordable but will still get the job done well and for a long time.

Liftmaster

While technically under the Chamberlain umbrella, Liftmaster merits its own separate mention. This brand is great for finding an opener that will suit your specific garage's needs perfectly, and reliably as well. They have models that are wall mounted for those with low ceilings that are worried about scraping the roof of their car, or ones that are connected to wi-fi so you can keep track of what's going on from anywhere. If you're looking for an opener that you can install easily yourself, the wall mounted version is also simple to put in. They're attentive about safety, and their openers are highly advanced when it comes to sensing if anything may come in the way of the door closing and which causes it to reverse immediately. Also, if you have a rather heavy door, they've got you covered.

Genie

Genie is well known for their residential garage door openers and with good reason. They offer openers that are for professional installation only, as well as ones specifically made for those who want to DIY. Their openers are hailed as being simple and convenient without losing sturdiness or certainty that it will function when you need it too. Their quiet openers are some of the best out there, and they also offer belt or chain drive if you'd rather have something that's sturdier.