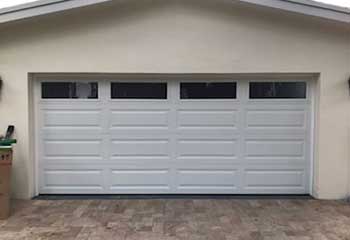 Garage Door Installation
Customer Issue: Mr. Page wanted a classically stylish look for his new garage doors, and contacted us for help finding them.
Our Solution: Due to Mr. Page looking for garage doors that were attractive and fitting for his home, while also standing out, we suggested Windsor Model 755 doors. Our professionals felt the recessed carriage look would be perfect. Once the rollers had been secured on the tracks, we installed the springs and cables so the tension and balance could be tested.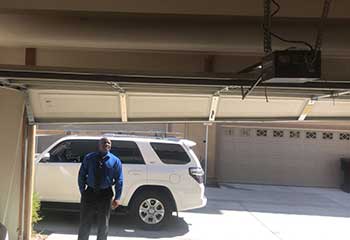 Opener Installation
Customer Issue: Mr. Vasily needed a new automatic opener installed for his overhead door, and wanted a wall mounted model.
Our Solution: The customer said he wanted to invest in something powerful that would last a long time and not make noise, so our team set him up with the RJO20 Chamberlain direct drive opener. Once the mounting was in place and the spring system adjusted, the RJO20 got along with the garage door famously.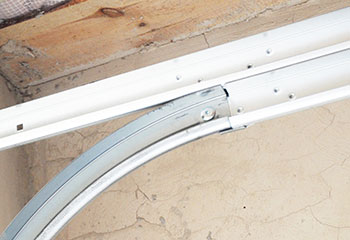 Track Repair
Customer Issue: Mr. Whitaker called us to repair a piece of bent track.
Our Solution: Our technician bent the track back into place and secured it properly with longer screws. He then checked the door to make sure it was operating properly before leaving.
Jessie Whitaker
- Geronimo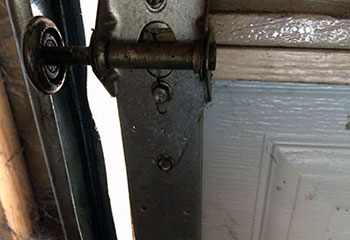 Roller Replacement
Customer Issue: Worn out rollers.
Our Solution: We inspected the whole door mechanism and, fortunately enough, the only problem were defective rollers. We installed a new set of rollers and lubricated the door. Surely enough, it started running smoothly and silently again.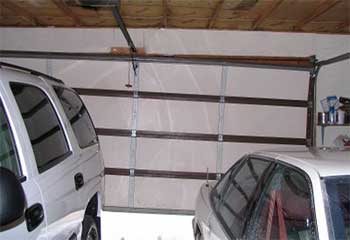 Spring Replacement
Customer Issue: Broken extension spring.
Our Solution: The spring snapped because it wasn't strong enough for the existing door, so we replaced both springs with stronger torsion ones. We inspected the system and performed a balance test to make sure everything's in perfect order.
Caleb Farrell
- McQueeney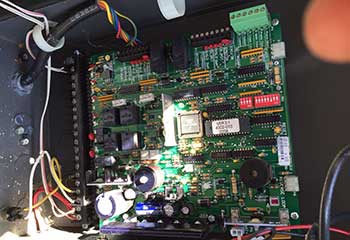 Genie Opener Repair
Customer Issue: Malfunctioning Genie door opener.
Our Solution: The opener circuit board got shorted out by the electromagnetic pulses and needed to be replaced. We installed the replacement circuit board model 31184R, performed safety tests and made sure the rest of the system was operating without glitches.